Back-end Developer PHP
Alkmaar

,

Noord-Holland

,

Netherlands

Startup
Job description
Tech Stack

PHP7+ (8), Azure DevOps, Docker, Kubernetes


Nixon Digital Services emerged from the collaboration between Connect2Crowd and Triple. By combining many years of digital strategic, technical and operational experience, we started developing a unique platform that helps (large) companies to gain insight into their digital landscape.
By using custom dashboards, the Nixon platform keeps track of all websites within an organization. Focus lies on monitoring and improving the security and privacy of our customers.

By combining the knowledge, vision, strength but also the network of existing clients of Connect2Crowd and Triple, Nixon is able to develop into a leading player in this niche on both a business and technical level.

What will you do?

Depending on your knowledge and experience? Plenty!

You will participate in the development of our software application (SaaS), which performs security and privacy scans. In the short term you will work on features such as a new rights and permissions system, setting up integration with external systems and new API functionalities or upgrades to the latest version of PHP.

Additionally, as a back-end developer at Nixon you will be responsible for setting up new (micro) services and expanding existing services. You will also be responsible for connecting the systems through various APIs.
Besides the in-house developed privacy and security scanners, we also develop systems for sending (email) notifications, cronjobs, imports and integrations with external systems. Of course, you will also support this.

And lastly, as a developer you get the opportunity to help and design new features and functionalities in collaboration with the team.


What else?

Nixon already has several services running. This makes us flexible in our tech stack choices. For example, are you experienced in GO and do you think you can make the best scanner with this stack? Or do you have experience with front-end work? Cool, the customer-facing part of the web application was built in React, in combination with Material UI. We offer the space and opportunity to broaden your knowledge and realize your ideas.
Who are we looking for?
Currently, the team at Nixon Digital Services consists of two front-end Developers, one back-end Developer, one tester, designer and the Product Owner. The front-end developers and testers work remotely from abroad. The team is accessible and there is a warm atmosphere.

We therefore expect you to work independently, but not be too shy to ask questions. As a person, you are solution-oriented and think in terms of possibilities. You have a creative mindset and quality comes first for you. You can switch quickly and you are used to working in sprints. We also expect you to have affinity with hosting, domain and DNS management.


Why work for/Nixon werken?

🚀 Space to develop yourself
🌎 Innovative and international work environment
🍺 Fun drinks & other team events

🎮 Access to the latest games and gadgets
📅 A packed agenda full of Triple events
🚂 Travel and home-work allowance
Job requirements
You have a completed Higher Professional Education (HBO) or higher, or sufficient relevant work experience;

A few years of work experience as PHP Developer (PHP7+);

Experience with CI/CD, Automation and Cloud;

Experience with TypeScript, NodeJS and React are a plus;

You feel comfortable communicating in English with your colleagues.
Diversity and Inclusion
At Triple and Nioxn, we like to make great things with awesome people. We welcome new colleagues regardless of background, religion, disability, gender identity, ethnicity or sexuality. Our goal is to create as many workplaces as possible and to let our colleagues grow and fulfill their goals and dreams.
Don't worry if your resume doesn't fully meet our criteria. We would love to hear from you!
Eager to create great things with fun people?
We are Triple. Founded in 1998 when four Quake clan members wanted to use their computer skills for more productive things.
Once started in the server room and over the years it has grown into a full service digital agency with expertise in: Mobile development, Front-end and Back-end Development, Cloud Solutions, Data & Insights, Artificial Intelligence, Concept, Design and Strategy.
Want to know more? Ask Alon or Charissa!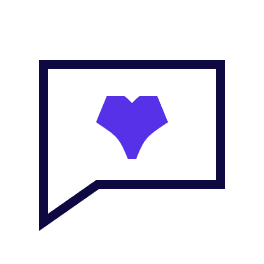 1. Phone Interview
Once you have sent us your application, we aim to contact you within 2 days. We will schedule a phone interview with you. This introduction will take about 30 minutes and is mainly intended to tell you more about Triple.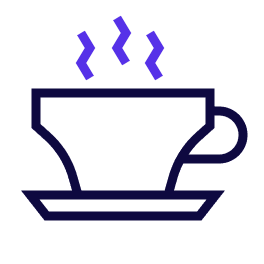 2. Introductory interview
If we feel it is a match from both sides, we will invite you for an introductory interview. Your future team lead and another colleague will be present. During the first meeting we would like to hear all about your requirements, ambitions and current knowledge level. Together we determine whether this fits Triple.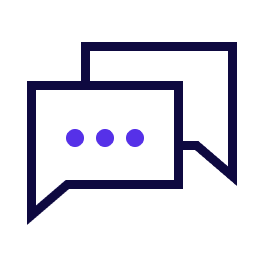 3. Second Interview
Are we all still in for it? In that case you will receive an invitation for a second interview from us. During the second interview we will go deeper into the technology and challenges involved. The goal is to determine where your added value lies. This interview will be attended by colleagues who are better able to deep dive into the actual work details with you.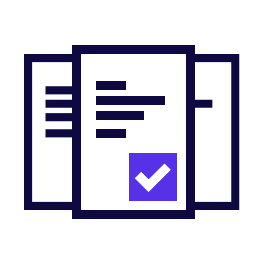 4. Written offer
Did you have two positive interviews? Great! In this case, a written offer will follow, explaining the primary and secondary conditions of the job. The recruiter you spoke with earlier will contact you about this.
Is this not the job for you?