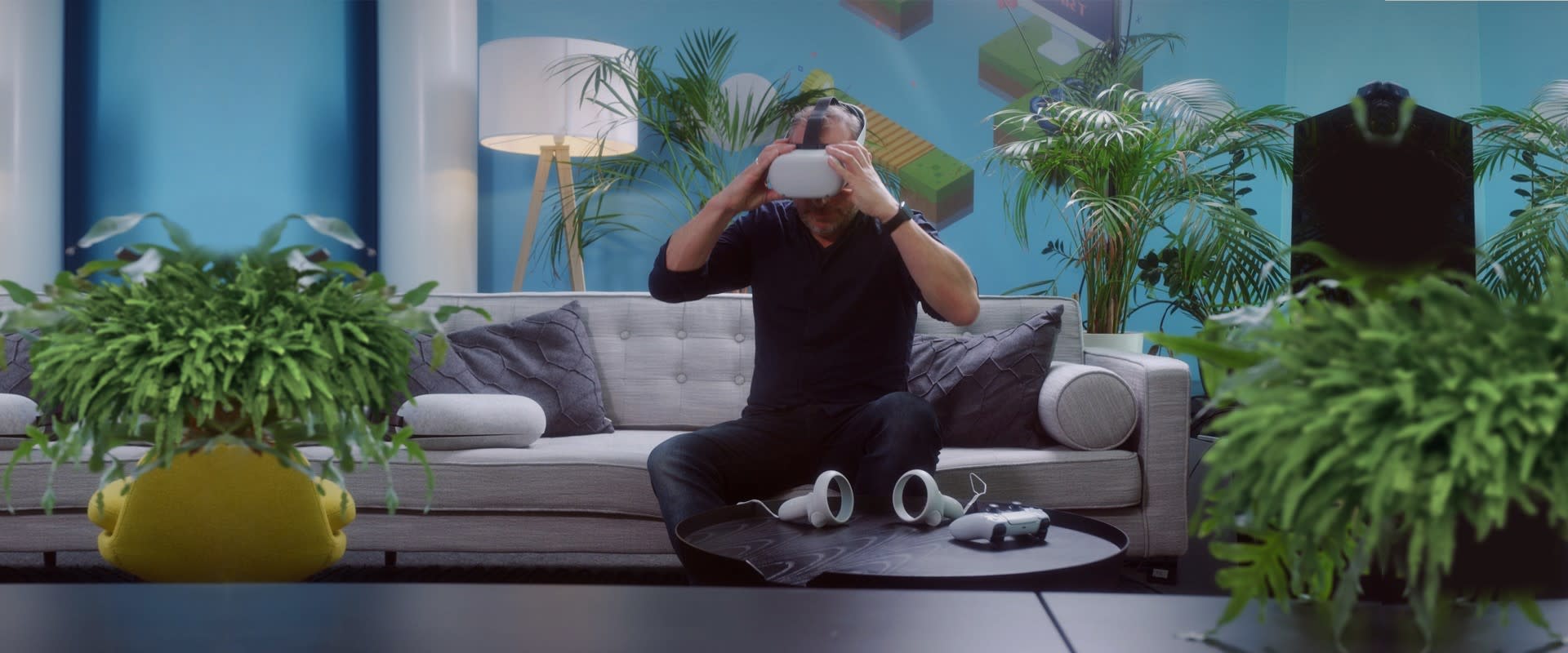 DevOps Engineer
Alkmaar

,

Noord-Holland

,

Netherlands

Cloud Solutions
Job description
What are you going to do?
As our new DevOps Engineer, you are an essential pivot in our operations. You are a real engineer, so you want to know how systems work and how you use these systems. Because you have a broad general knowledge, you contribute to the automation, further development and stability of our platforms. As an essential pivot in our operations, we offer you every opportunity to increase your knowledge and obtain certifications.
Together with 25 engineers, you work in the Technology Operations department, and the Public-Cloud team of Triple is currently being formed. We are all well aware that public cloud platforms (such as AWS and Azure) can also go down. We respond to this by setting up the environments as "resilient" as possible. To help our customers adequately, we know in detail how our platforms work. Ultimately, that's what we stand for as Triple: blowing our customers away with excellent service.
Who are we looking for?
As a person, you bring a broad knowledge of DevOps Engineering with you. We don't expect you to know everything; that's impossible, after all. You have knowledge of Azure / Powershell or Amazon Web Services, you are not averse to software development, and you have a mindset to automate. Your colleagues and customers expect you to have a vision and opinion about where the technology is going. You are, therefore, open to discussion and changes when new ideas are put forward, but there is, of course, plenty of room to come up with ideas yourself.
The team works well together; fun is essential, which is why many colleagues go to the cinema together, have lunch in the city or go out together. In addition to all social events, personal development is important to us. Not only by following courses but also by visiting leading trade fairs and attending tech events in your area of ​​interest. This allows you to keep challenging yourself and gives you the space to grow further.

Job requirements
At least Bachelor's degree or proven experience;
You have a passion for DevOps automation;
Knowledge of Azure, ARM scripting and Powershell;
A basic set of skills to learn Azure DevOps and manage pipelines;
Or AWS knowledge and experience of/with Cloudformation, Lambda and RDS;
AWS automation and CI/CD pipelines (AWS CodeX and Azure DevOps);
Of course, you speak and write English effortlessly (Dutch is a plus).
Who are we?
We are crazy about everything related to coding, design, cloud (hosting), data and innovation. You can experience this at our office in Alkmaar. Here we work with pleasure and drive on all those cool projects and our ambitions. Together, in a friendly atmosphere. And in between, you can see us on an electric skateboard, playing a game of table tennis or racing a few laps on the simulator.

From four gamers with decent computer skills, we grew into a group of 200+ techies and creatives. A lot has changed since 1998… and yet not so much. Call us visionaries, shapers and creators of digital game changers. Or just Jeroen, Sanjay or Nisha. We are now helping partners such as VodafoneZiggo, citizenM, NLZIET and Max Verstappen.

Why do we work at Triple?
🚀 Room to develop yourself through training, certification or attending conferences.
🏠 Hybrid working: work where you are most productive, at home or in the office.
🥐 Do you work in the office? Enjoy a tasty breakfast and lunch made with love by our own chef.
🎮 An office full of gadgets, game consoles and a home cinema. Or would you rather visit us in VR?
📅 An overcrowded agenda of Triple events: from sports tournaments to LAN parties, drinks and board game evenings.
❤️ And, of course: 25 vacation days, pension plan, travel expenses and homework allowance, the best laptop and phone of the moment.

➡️ View all our benefits here.
Diversity and Inclusion
At Triple, we like to make great things with awesome people. We see our office as a second home, where you work with your friends and where you can always be yourself. That is why we only select based on skills and welcome colleagues from any background, religion, disability, gender identity, ethnicity or sexuality. Triple is convinced that diversity stimulates creativity and ensures innovations.
Don't worry if your resume doesn't meet all our criteria. We would like to hear from you!
or
Apply with Linkedin
unavailable
Eager to create great things with fun people?
We are Triple. Founded in 1998 when four Quake clan members wanted to use their computer skills for more productive things.
Once started in the server room and over the years it has grown into a full service digital agency with expertise in: Mobile development, Front-end and Back-end Development, Cloud Solutions, Data & Insights, Artificial Intelligence, Concept, Design and Strategy.
Want to know more? Ask Alon or Rutger!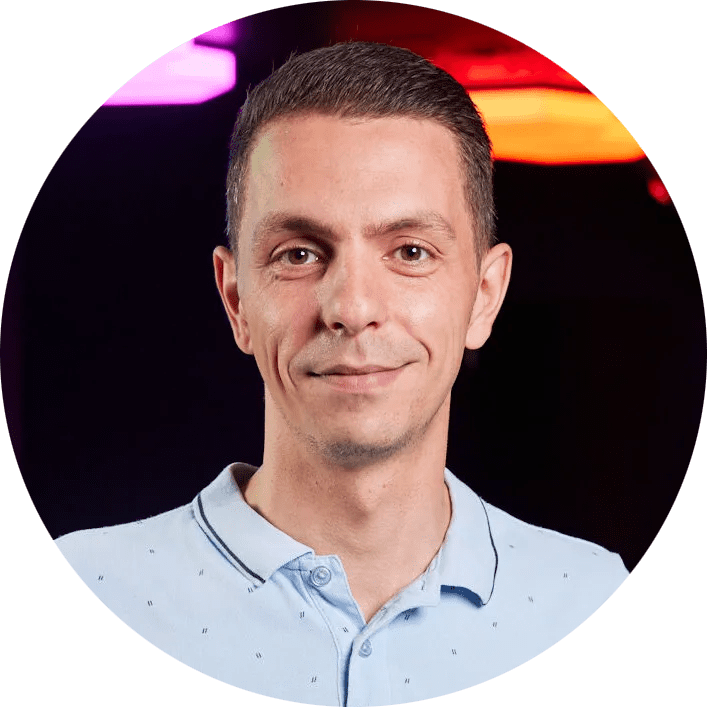 Alon Basoglu
Recruiter Frontend-, Mobile Development, QA, Design & Project Management 0619271185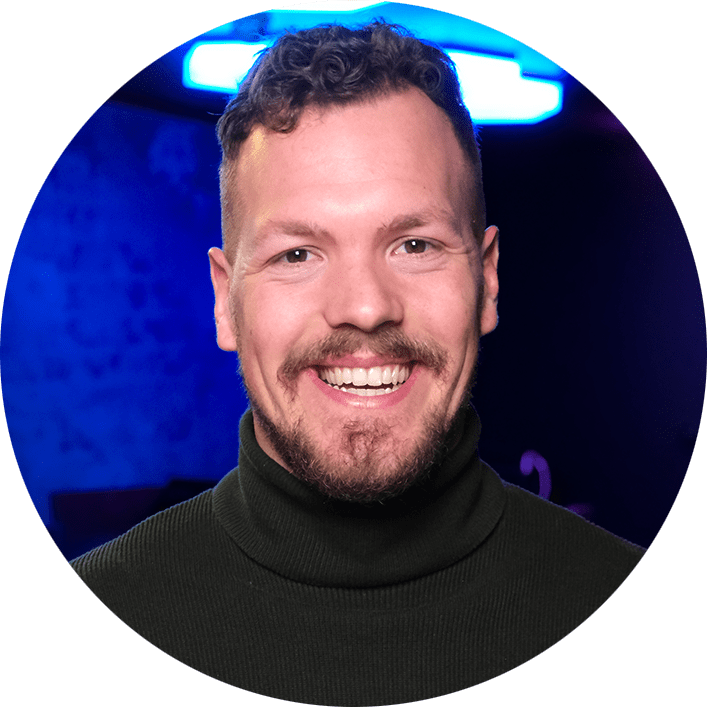 Rutger Kamper
Recruiter Cloud Solutions, Managed Hosting & Backend development 0611490031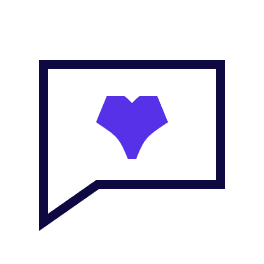 1. Phone Interview
Once you have sent us your application, we aim to contact you within 2 days. We will schedule a phone interview with you. This introduction will take about 30 minutes and is mainly intended to tell you more about Triple.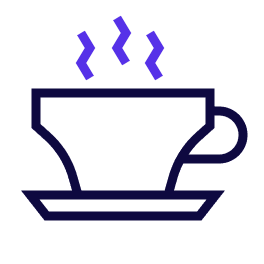 2. Introductory interview
If we feel it is a match from both sides, we will invite you for an introductory interview. Your future team lead and another colleague will be present. During the first meeting we would like to hear all about your requirements, ambitions and current knowledge level. Together we determine whether this fits Triple.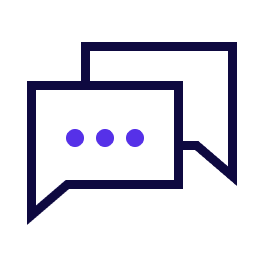 3. Second Interview
Are we all still in for it? In that case you will receive an invitation for a second interview from us. During the second interview we will go deeper into the technology and challenges involved. The goal is to determine where your added value lies. This interview will be attended by colleagues who are better able to deep dive into the actual work details with you.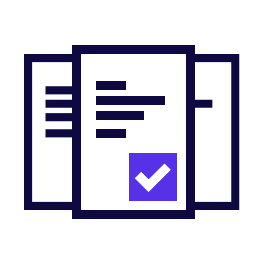 4. Written offer
Did you have two positive interviews? Great! In this case, a written offer will follow, explaining the primary and secondary conditions of the job. The recruiter you spoke with earlier will contact you about this.
Is this not the job for you?