Digital Compliance Projectmanager (startup)
Alkmaar

,

Noord-Holland

,

Netherlands

Startup
Job description
About us

At Nixon Digital Services, we help multinationals such as FrieslandCampina and IKEA get a better grip on their complex digital environments. For this purpose we have developed a SaaS (Software as a Service) platform to support these companies. An example of what we do is checking whether the privacy policy has been properly implemented on their websites or whether the SSL certificates have been renewed on time. We are a young and small company that is growing fast and working on an ambitious platform that helps our customers in their digital maturity.


What will you do?

As a project manager at Nixon Digital Services, you will be managing implementation projects. In these 10-week projects you will guide new clients in using the Nixon Platform from onboarding to implementation to operations. During the 10-week period you will organize workshops with clients to explore the status of their digital maturity. Where necessary, you will create a plan to improve this maturity.

In this role you will identify work that needs process adjustments. This can be, for example, a project to implement the same cookie management solution across all websites.

You will also play a key role in the development of the platform. You will represent the customer during internal product roadmap meetings. After all, you know best what the wishes and requirements of new customers are.

You will work in a small team of 10 colleagues. You will work closely together with all 10 colleagues. The team consists mainly of developers and technically skilled people. Furthermore, you will support the sales team. The direct team consists of Sjoerd (Product Owner), Marcel (Product Specialist and Founder) and Ruud (Customer Success Manager. With this team you will work together intensively on a daily basis.


A day in the life of a Project Manager

8.30 A cup of coffee (or tea 😊) and checking the plan board as agreed upon during the 'What's up this Week' session yesterday (Monday). You see that a workshop with a client is scheduled for tomorrow and start preparing for it this morning.
9.00 Daily stand-up with the international development team (15 min).
9.15 Start preparing customer workshop.
11.00 Discuss agenda and action plan for workshop with our Product Owner.
12.00 Delicious lunch in the canteen in Alkmaar with fresh soup.
13.00 Discussion with the UX-er and Product Owner about the new compliance dashboard to be built in the Nixon platform
13.30 Start preparing workshop with customer about new build compliance dashboard
15.00 Session with the UX-er, Product Owner and Product Specialist (also founder of Nixon)
16.00 Planning of the work as a result of feedback from the workshop
16.30 Provide input for quotation new customer
17.00 Race in the race simulator on the 3rd floor


Who are we looking for?
We are looking for someone who likes to turn complex issues into actions. Furthermore, we think it's important that you understand the organizational complexity of our clients. You have knowledge of privacy and compliance and the challenges this brings for multinationals. We are looking for someone who is not afraid to occasionally dive into the depths of the customer environment. This is necessary to bring the right solution first-time-right.


As a Project Manager it is not only important that you have experience in managing projects. We also expect you to know how to be 'agile' in planning your work and deadlines. We like people who take initiative and show a hands-on mentality. Last but not least, we like to see someone who enjoys working in a team. Team spirit is very important to us. Without each other, we can't make it. If you want to go fast, go alone; if you want to go further, you go together.

Job requirements
Higher professional education (HBO) working and thinking level

Project management experience
Knowledge of privacy and compliance issues
Strong communication skills in both Dutch and English (C2)

Why work at Triple/Nixon?
🚀 Space to develop yourself
💡 Space for your creative ideas
🌎 Innovative and international work environment
🍺 Sociable get-togethers and other team events
💸 Competitive salary

🎮 Internet & Phone Allowance
📅 Delicious lunch at our office in Alkmaar
🏢 You are part of a fast-growing start-up
🚂 Internet & Phone Allowance

Diversity and Inclusion
At Triple and Nixon, we like to make great things with awesome people. We welcome new colleagues regardless of background, religion, disability, gender identity, ethnicity or sexuality. Our goal is to create as many workplaces as possible and to let our colleagues grow and fulfill their goals and dreams.
Don't worry if your resume doesn't fully meet our criteria. We would love to hear from you!
or
Apply with Linkedin
unavailable
Eager to create great things with fun people?
We are Triple. Founded in 1998 when four Quake clan members wanted to use their computer skills for more productive things.
Once started in the server room and over the years it has grown into a full service digital agency with expertise in: Mobile development, Front-end and Back-end Development, Cloud Solutions, Data & Insights, Artificial Intelligence, Concept, Design and Strategy.
Want to know more? Ask Alon or Rutger!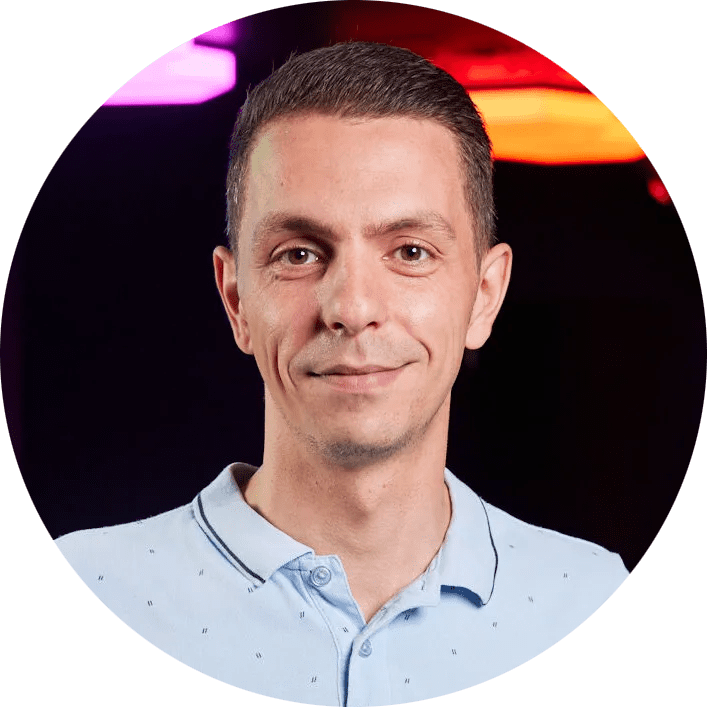 Alon Basoglu
Recruiter Frontend-, Mobile Development, QA, Design & Project Management 0619271185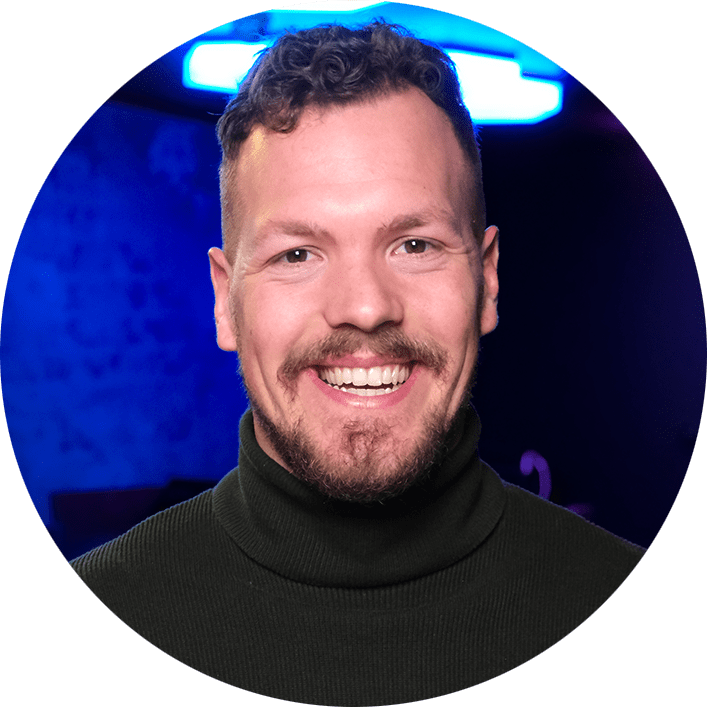 Rutger Kamper
Recruiter Cloud Solutions, Managed Hosting & Backend development 0611490031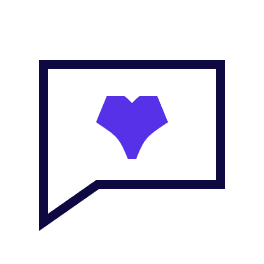 1. Phone Interview
Once you have sent us your application, we aim to contact you within 2 days. We will schedule a phone interview with you. This introduction will take about 30 minutes and is mainly intended to tell you more about Triple.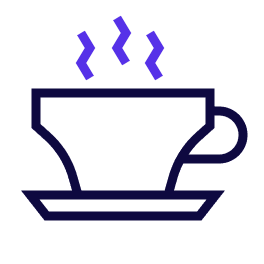 2. Introductory interview
If we feel it is a match from both sides, we will invite you for an introductory interview. Your future team lead and another colleague will be present. During the first meeting we would like to hear all about your requirements, ambitions and current knowledge level. Together we determine whether this fits Triple.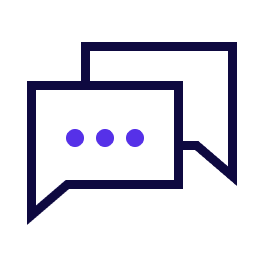 3. Second Interview
Are we all still in for it? In that case you will receive an invitation for a second interview from us. During the second interview we will go deeper into the technology and challenges involved. The goal is to determine where your added value lies. This interview will be attended by colleagues who are better able to deep dive into the actual work details with you.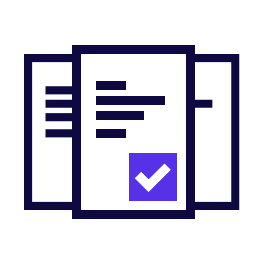 4. Written offer
Did you have two positive interviews? Great! In this case, a written offer will follow, explaining the primary and secondary conditions of the job. The recruiter you spoke with earlier will contact you about this.
Is this not the job for you?