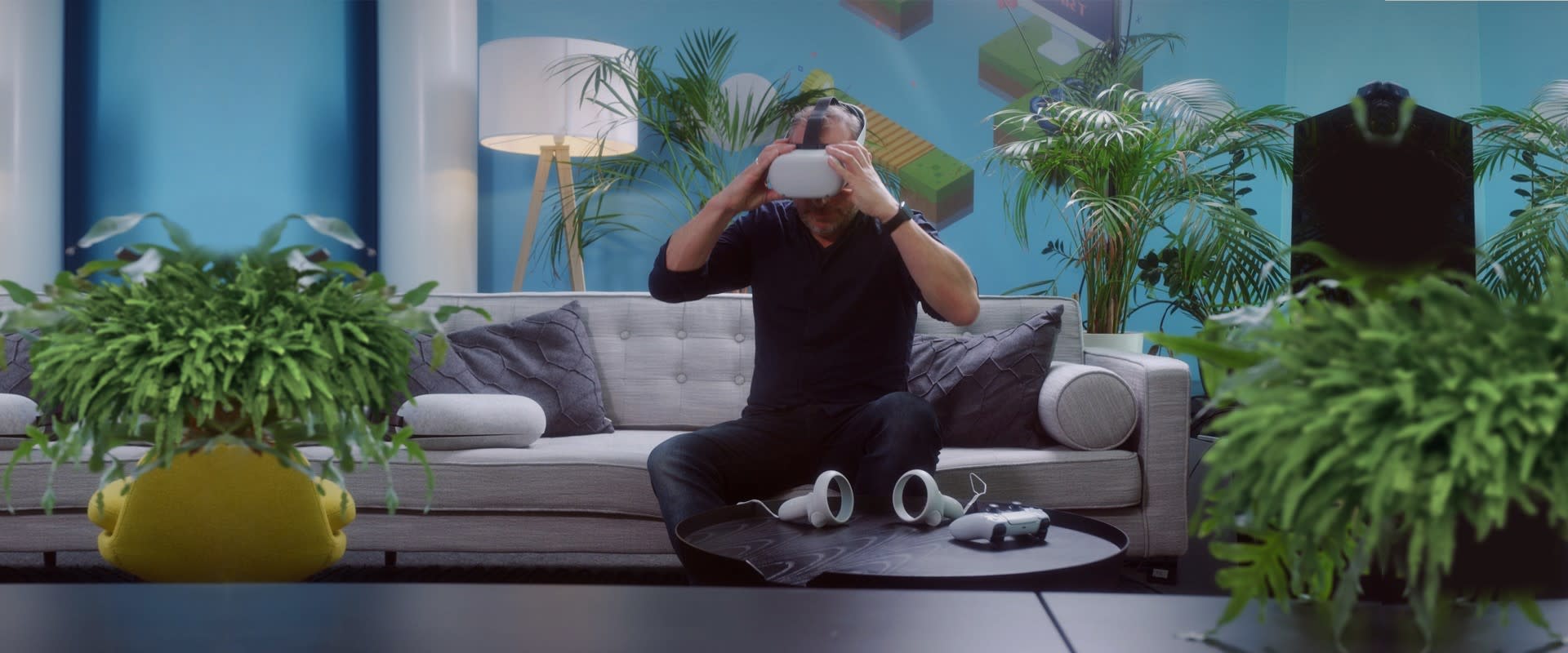 Teamlead Technology Operations
Alkmaar

,

Noord-Holland

,

Netherlands

Cloud Solutions
Job description
For this position, we are looking for Dutch-speaking candidates, which is why the vacancy below is in Dutch. 

Wat ga je doen?

Als Teamlead voor ons Bravo Team binnen de afdeling Technology Operations ben jij een belangrijke spil in onze operations. Je bent een echte engineer en daarom wil jij weten hoe systemen werken en hoe je deze systemen gebruikt. Omdat jij een algemene brede kennis hebt, draag je bij aan de automatisering, doorontwikkeling en stabiliteit van onze platformen. Als belangrijke spil in onze operations bieden wij jou alle ruimte om je kennis te vergroten en certificeringen te behalen.


Je stuurt op technisch- en HR-gebied een team van 11 engineers aan met specialisaties als VM Ware, AWS, Networking en Linux. Samen met de Product Owner Cloud Solutions stippel je de strategie voor het team uit en zorg je dat deze door het team wordt uitgevoerd. Met de teamleden en een coach heb je elke 8 weken een gesprek om ervoor te zorgen dat de teamleden zich continu blijven ontwikkelen.
Met het Alpha team en Charlie team vormen jullie samen de afdeling Technology Operations. Een groep van ongeveer 40 engineers, service coordinators en project managers. Om onze klanten goed te kunnen helpen, weten wij tot in detail hoe onze platformen werken. Uiteindelijk is dat ook waar wij als Triple voor staan: onze klanten wegblazen met geweldige service.


Wie zoeken wij?

Jouw collega's en klanten verwachten dat je een visie en mening hebt over waar de technologie naartoe gaat. Je staat daarom open voor discussie en veranderingen wanneer er nieuwe ideeën worden aangedragen maar er is natuurlijk alle ruimte om zelf ook met ideeën te komen.
We hebben de ambitie om onze AWS-competentie sterk te laten groeien. Door jouw ervaring met AWS weet jij hier vorm aan te geven.
Als teamlead weet je het team mee te krijgen maar heb je ook oog voor het individu. Samen met de Service Coordinator zorg je voor een soepel draaiende operatie.

Job requirements
HBO werk- en denkniveau;
Leidinggevende ervaring (bijvoorbeeld als Senior Engineer, Teamlead of Project Manager)
Je hebt een passie voor DevOps automation;
AWS kennis en ervaring van/met Cloudformation, Lambda en RDS;
AWS automation en CI/CD pipelines (AWS CodeX en Azure DevOps);
Natuurlijk spreek en schrijf je moeiteloos Engels en Nederlands.
Wie zijn wij?

We zijn gek van alles wat met coding, design, cloud(hosting), data en innovatie te maken heeft. Dat zie je terug op ons kantoor in Alkmaar. Hier werken we met plezier en drive aan al die gave projecten én onze ambities. Samen, in een vriendschappelijke sfeer. En tussendoor zie je ons in de weer op een elektrisch skateboard, een potje tafeltennis spelen of een paar laps racen op de simulator.

Van vier gamers met aardige computerskills, groeiden we uit tot een groep van 200+ techies en creatives. Er is veel veranderd sinds onze oprichting in 1998… en toch ook weer niet. Noem ons visionairs, vormers en makers van digitale gamechangers. Of gewoon Jeroen, Sanjay of Nisha. We helpen nu partners als VodafoneZiggo, citizenM, NLZIET en Max Verstappen.

Waarom wij bij Triple werken?
🚀 Ruimte om jezelf te ontwikkelen door trainingen, certificeringen of het bezoeken van conferenties.
🏠 Hybride werken: werk waar jij het meest productief bent, of dat nou thuis of op kantoor is.

🥐 Werk je op kantoor? Geniet van een lekker ontbijt en lunch met liefde gemaakt door onze eigen kok.
🎮 Een kantoor vol gadgets, gameconsoles én een thuisbioscoop. Of bezoek je ons liever in VR?
📅 Een overvolle agenda aan Triple events: van sporttoernooien tot LAN-parties, borrels en bordspelavonden.
❤️ En natuurlijk nog: 25 vakantiedagen, pensioenplan, reiskosten- en thuiswerkvergoeding, een laptop en telefoon die je ook privé mag gebruiken.
➡️ Ontdek alle benefits van Triple hier.
Diversiteit en Inclusiviteit
Bij Triple maken we graag mooie dingen met leuke mensen. We zien ons kantoor als een tweede thuis, daar waar je met je vrienden samenkomt en je altijd jezelf kunt zijn. Daarom selecteren wij enkel op basis van skills en verwelkomen we collega's van iedere achtergrond, religie, handicap, genderidentiteit, etniciteit of seksualiteit. Triple is namelijk overtuigd dat diversiteit de creativiteit stimuleert en zorgt voor innovaties.
Maak je geen zorgen als je CV niet voldoet aan onze criteria. We horen graag van je!
or
Apply with Linkedin
unavailable
Eager to create great things with fun people?
We are Triple. Founded in 1998 when four Quake clan members wanted to use their computer skills for more productive things.
Once started in the server room and over the years it has grown into a full service digital agency with expertise in: Mobile development, Front-end and Back-end Development, Cloud Solutions, Data & Insights, Artificial Intelligence, Concept, Design and Strategy.
Want to know more? Ask Alon or Charissa!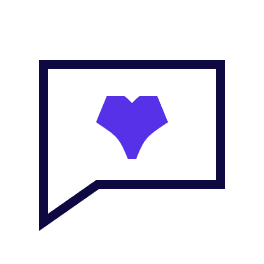 1. Phone Interview
Once you have sent us your application, we aim to contact you within 2 days. We will schedule a phone interview with you. This introduction will take about 30 minutes and is mainly intended to tell you more about Triple.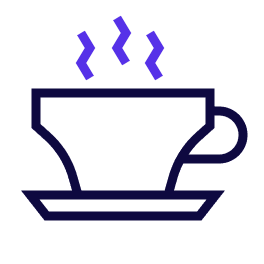 2. Introductory interview
If we feel it is a match from both sides, we will invite you for an introductory interview. Your future team lead and another colleague will be present. During the first meeting we would like to hear all about your requirements, ambitions and current knowledge level. Together we determine whether this fits Triple.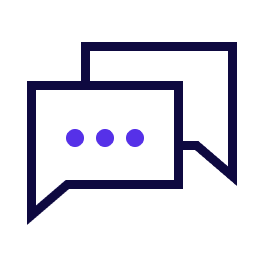 3. Second Interview
Are we all still in for it? In that case you will receive an invitation for a second interview from us. During the second interview we will go deeper into the technology and challenges involved. The goal is to determine where your added value lies. This interview will be attended by colleagues who are better able to deep dive into the actual work details with you.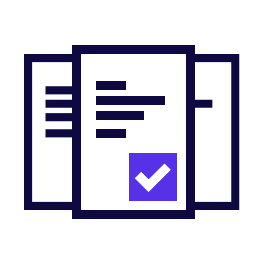 4. Written offer
Did you have two positive interviews? Great! In this case, a written offer will follow, explaining the primary and secondary conditions of the job. The recruiter you spoke with earlier will contact you about this.
Is this not the job for you?