Data is intelligence that is out there, waiting to be used. If you know how to collect, structure and analyze data, you can seize more opportunities, find possibilities for improvement and stay ahead of the competition. And this is precisely why our partners work with us. As we turn raw data into business-critical information, they can realize their goals and ambitions and make smart choices.
Strategies are made faster and better when based on data. To use data properly, it needs to be collected and structured. We know that there are always opportunities for improvement to be found in data. These three statements about data formed the categories in which we offer our customized data services.
1. Data strategy We introduce the use of data to our partners and other companies and deal with data governance, security and privacy.
2. Data Tech We build the virtual data backbone where different data sources are linked and data is collected.
3. Data Growth We are always looking for answers to the question: how can we use data to improve our products?
Ambitious and experimental
Our engineers, data scientists and analysts are independent, ambitious and innovative. Our can-do mentality is thoroughly rooted in our culture. Besides our large projects for partners such as FleuraMetz, we have the freedom to spend time on internal and socially responsible innovations. For example, we work on Triple Data products such as our own AB test tool and various AI workflows.
The department also has training opportunities such as a 2-week data engineering boot camp. Is there more? Yes, fun, gaming and social events. Just like the rest of Triple.
Gabie's story
From graduation intern to Data Engineer. Gabie explains in his blog how he grew into a "Data Wizard" with minimal data knowledge, in which he is responsible for end-to-end data solutions for various customers.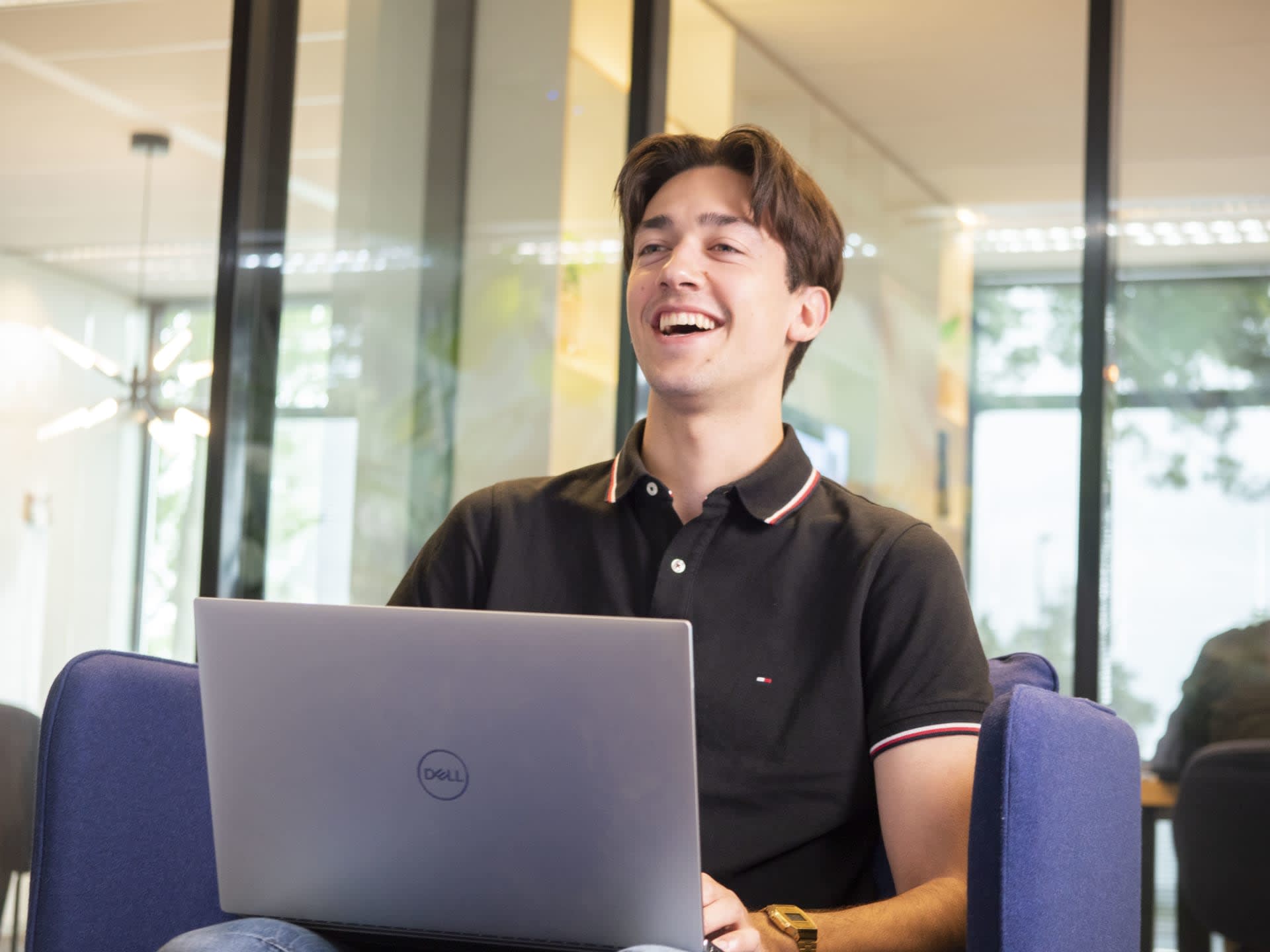 Our projects
Within Data & Insights we work for great partners in various industries, such as FleuraMetz, citizenM, Gladi8tor and ZorgZuster. We work both at our office in Alkmaar and at the customer's location. You will never be bored, as the ever-growing demand for data results in innovative projects full of challenges, Proof of Concepts and new techniques.